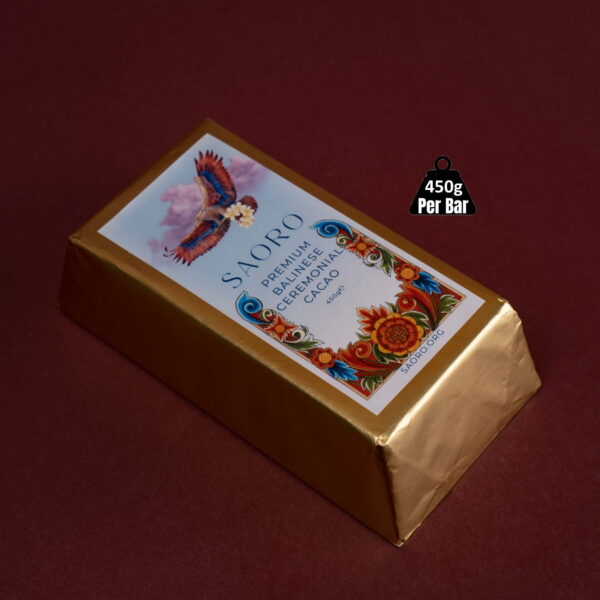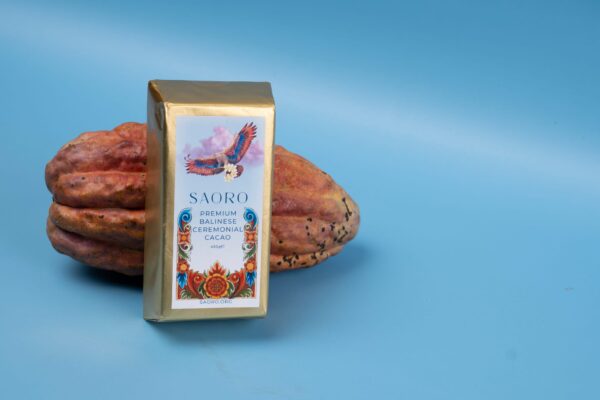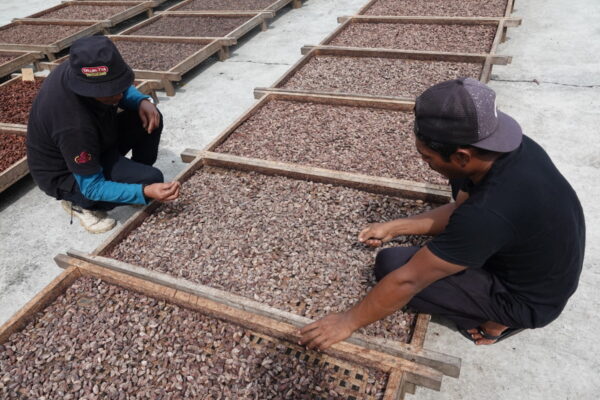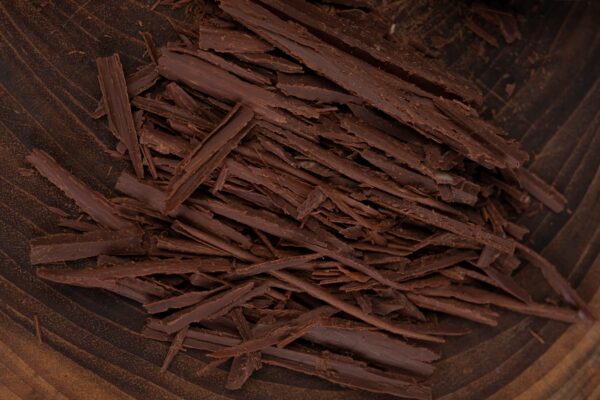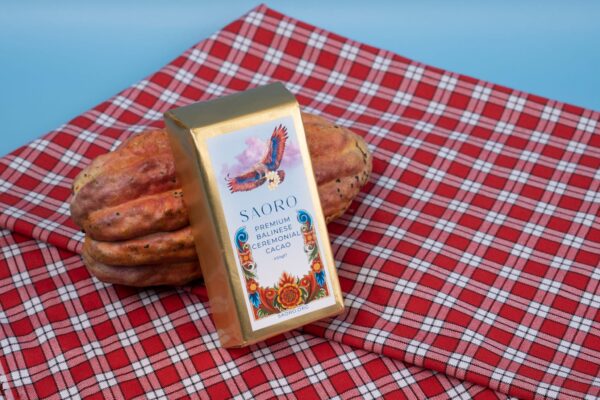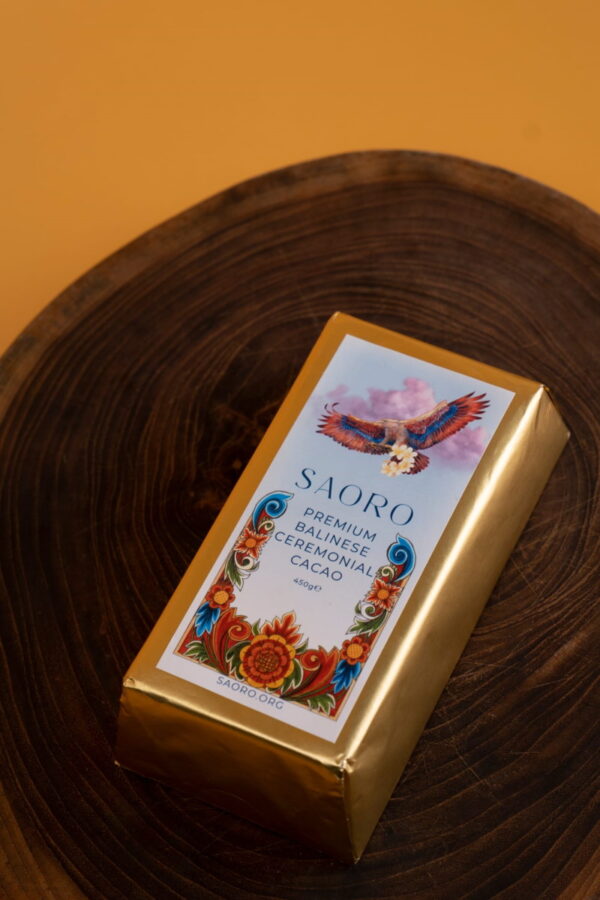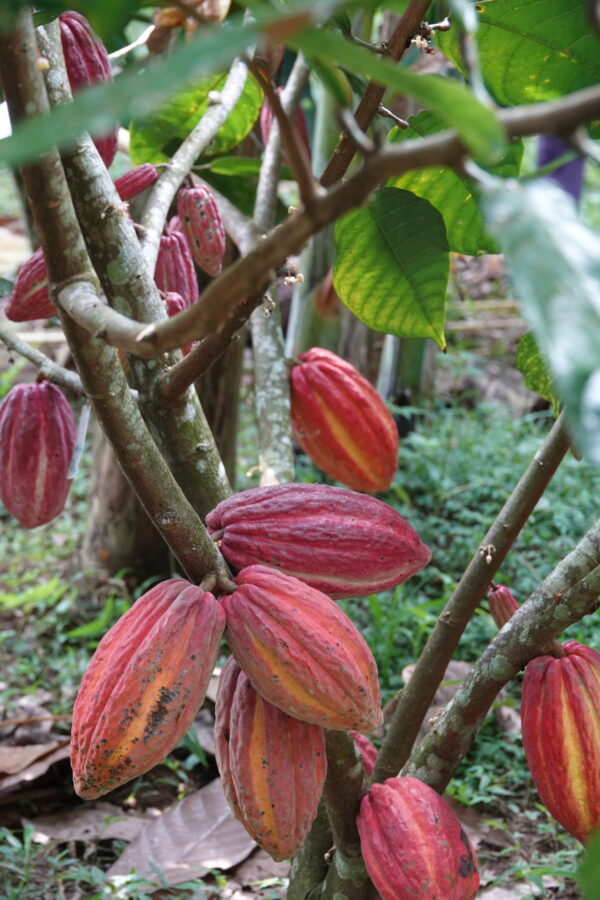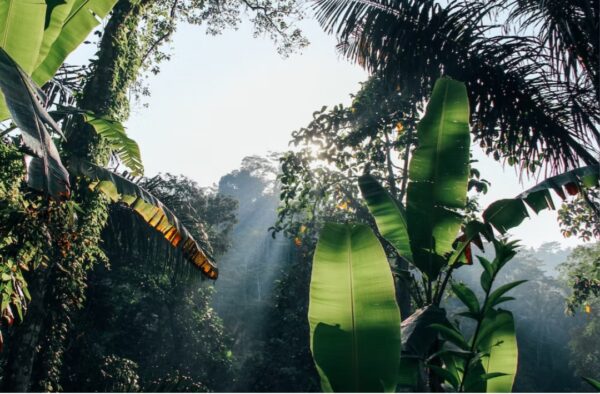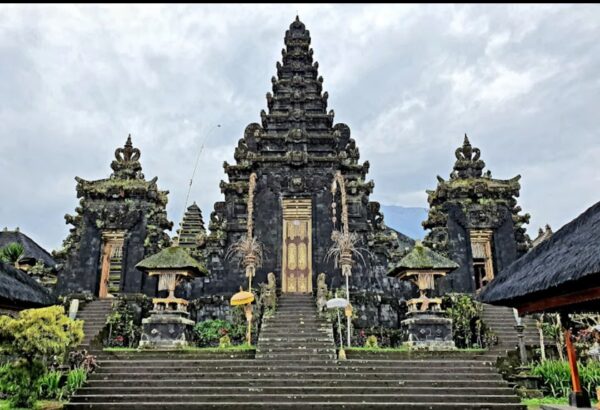 Saoro Balinese Ceremonial Cacao
€40.00
Saoro are super excited to announce the arrival of our new own brand Premium Ceremonial Cacao from the beautiful Paradise Island of Bali. We were inspired by the Sacredness of this land 'the Island of the Gods' where a more ancient (or shamanic) form of Hinduism is practiced. In Bali, Sacredness is an everyday practice and most of the population have shrines in their gardens for daily offerings, prayer and meditation. Each bar weighs 450g
Quantity
Discount (%)
Price Per Item
2-8
10

€

36.00
9-20
15

€

34.00
21-999999
20

€

32.00
Saoro are super excited to announce the arrival of our new own brand Premium Ceremonial Cacao from the beautiful Paradise Island of Bali. We were inspired by the Sacredness of this land 'the Island of the Gods' where a more ancient (or shamanic) form of Hinduism is practiced. In Bali, Sacredness is an everyday practice and most of the population have shrines in their gardens for daily offerings, prayer and meditation.
The energies of the Hindu Gods and Goddesses Shiva, Kali and Ganesh are deeply rooted and imprinted into the land and the psyche. Exquisite temples can be found all over the Island, with its mix of pristine white beaches and high mountain jungle. The energy of this divine Cacao has a beautifully high vibration like the land from which originates and is truly a medicine for the heart and soul, a Cacao that gives herself to you completely.
Saoro's Cacao beans come from the Ubud region of Bali, a traditional centre of crafts and dance surrounded by lush Rainforest, iconic terraced rice fields and dotted with ancient Temples and Shrines. Our Cacao is produced for us by the Mason family, Bali's finest Artisan Chocolatiers who are passionate about Cacao and also sustainability.