There's something incredibly powerful that takes place when women gather together. When we gather together in circle we create a powerful ripple of Feminine Energy so strong and so powerful that can not be fully put into words because it simply needs to be felt.
At Festival Mna we have captured this energy perfectly creating a safe, cultural, holistic & empowering experience within our Sisterhood of women, celebrating mothers, daughters, grandmothers, blood relatives & our energetic soul sisters.
Festival Mná was held in Dun Na Sí heritage park located in Moate, the heart of Ireland,the perfect location for our Celebration of Nollaig na mBan dropping into our hearts. Festival Mná made it into the heart of almost 1,000 women who gathered in the largest Women's Circle in Ireland on the day, in support of SoSad Charity.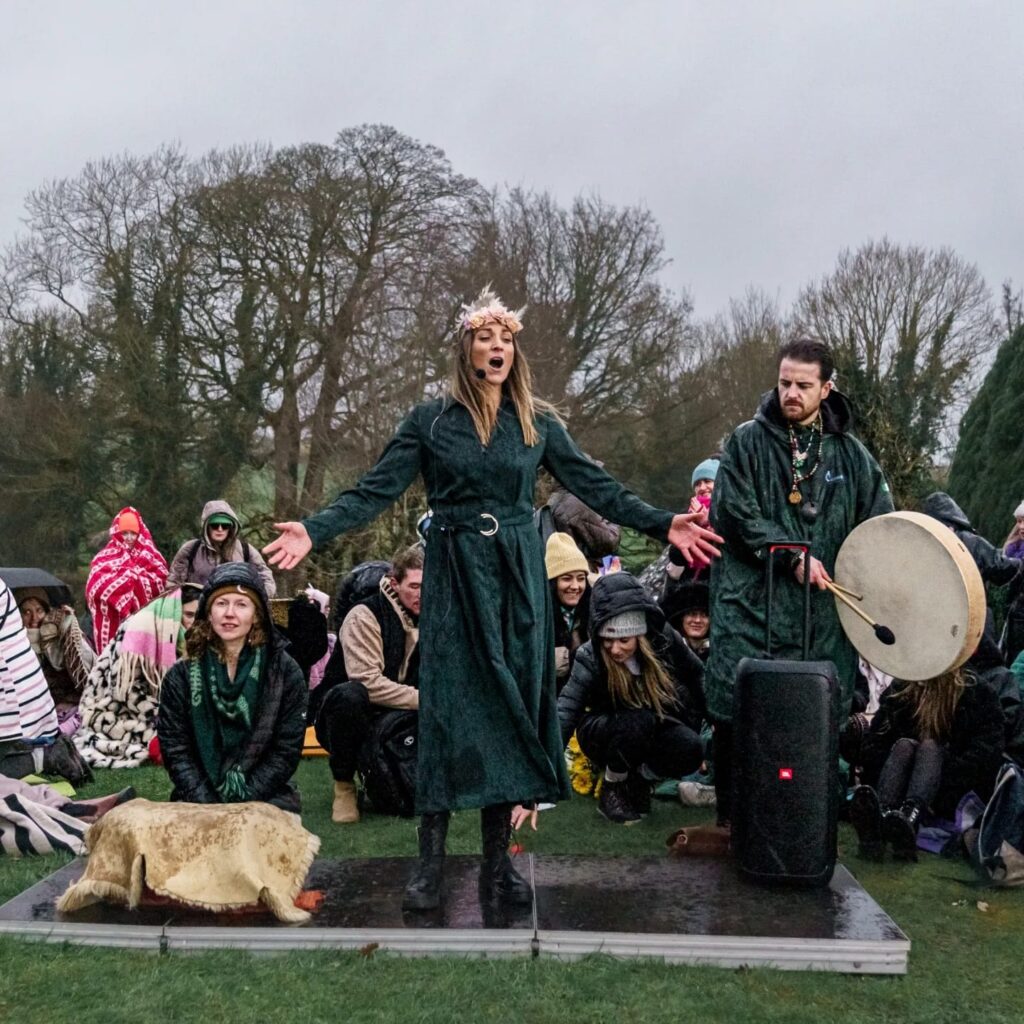 SoSad Charity provides immediate and essential support and services for mental health to the young people of Ireland, a charity close to our heart.
We know women gathering in circle is a powerful and profound experience, combining that energy with ancient women's healing ritual reigniting our Celtic / Goddess energy!
That is simply the essence of Festival Mná.
Festival Mná will continue to gather in Ireland throughout the year as Mná Meet-Ups keep posted on our page for further information and updates.
Festival Mná is an inclusive and supportive community celebrating the incredible Women of Ireland.
Words & Images: Lorraine Hogan