I started to work with Cacao in a small way with tentative steps in 2019, and by 2020 it became a daily practice, a comfort and an integration tool. I was introduced to Cacao ( along with many other wonders) by Mary Sky at her healing retreats. Thank you Mary ❤️🙏
Cacao's nurturing presence has walked with me, hand in hand along my tumultuous shamanic path.
A witness to illness, pain, growth, stillness, joy, stuckness, anger, expansion, pain again, love. Unintrusive, never pushy, always subtle, playful, whispering,gently cajoling and wildly inspiring. A friend, a guardian, a muse — Cacao & Me.
Given what I have come to understand about this precious medicine it is no surprise how it began to circulate widely in the West during such challenging times as we've seen in recent years. Cacao is about heart, sharing and community. I feel it is here to support us in this pivotal time as we transition from ancient patriarchal structures into a new way of being in the Age of Aquarius. All around us grassroot community movements are emerging based on service, conscious living and supporting one another. Circles, ceremonies, workshops emerge as a variety of beautiful gatherings to assist us in our spiritual recovery. To me Cacao is very much part of this emergence and in its way, fuels this movement, this return to wholeness.
When I realised the potential to heal and comfort in this beautiful medicine I immediately began to share it with others. I was working from home as a Shamanic Practitioner and instinctively started to offer Cacao to people who came for healing. I noticed how Cacao could help to decompress the nervous system and help the person to relax and feel safe. Cacao opened the heart and created space to allow them to share what was happening in their lives more freely. I found after Cacao clients were more receptive to energy work and that healing energies could be absorbed and work at a deeper level. At this stage I admit I was more aware of the healing effects of Cacao on others than on the profound impact it was having on myself!
Cacao became my constant during Covid lockdown. I quickly learned to bring to Mama Cacao the tumultuous and resistant energies that bubbled up inside me. I would sit in presence with gentle breath, allowing these energies to dissipate and dissolve in the medicine. All the while I was largely unaware of Cacao's subtle yet powerful influence on my intuition and creativity. I had already begun to share Cacao with friends and family and the recurring question swirling around me was, how do I make this beautiful medicine more accessible for everyone?
Through a close friend and a sprinkling of universal serendipity I was introduced to a very beautiful Peruvian Cacao. This Cacao really resonated as I already had a strong connection to Andean Shamanism and a love for all things Peruvian. My partner Patrick (who has experience in food importation) and I decided we'd like to share this beautiful Cacao with a wider audience and we began to import our own Cacao later that year! What a joy to have our own wonderful Cacao to share.
In 2022 I traveled to the Andean region for a month to learn from the Q'ero and the native plant medicines. During that time I visited the high Andean jungle where our Cacao is from to meet the farmers and producers . I was shown the methods by which Ceremonial Cacao is made. While there, I learnt about everything from the ecosystem Cacao needs to thrive, to the processes of fermentation, drying and roasting. This whole experience not only deepened my connection to this sacred medicine but also gave me more understanding and appreciation for Cacao and the hands that create it.
It was during this period of time, with the intensifying of my relationship to Cacao coinciding with my Jupiter Return, that the seeds of Saoro were planted.
In close partnership with the spirit of Cacao and my colleague Deirdre we envisioned a community hub where people on a healing journey could connect and share. A platform to support Practitioners and Artists and to bring awareness to all the amazing things happening right now in our country and of course to spread the Gospel of Cacao!
We came to understand that the only way to truly make the sacred medicine of Cacao more accessible to a wider audience was to create our own Saoro Cacao.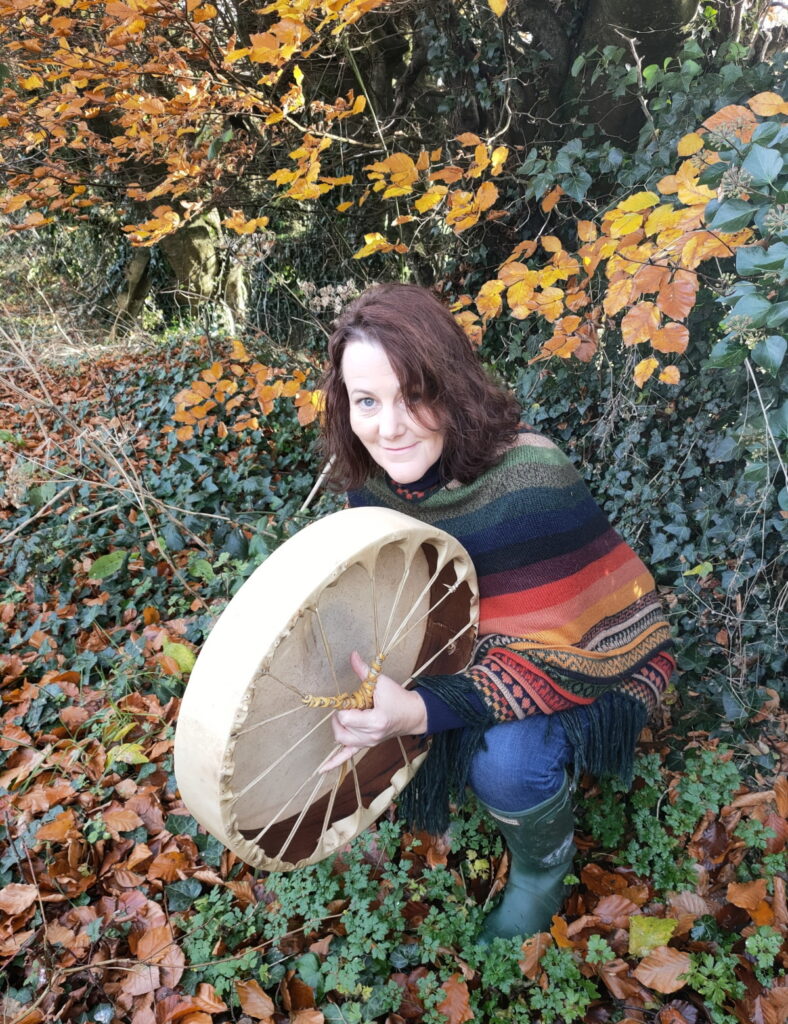 The choice of the beautiful Island of Bali was inspired by the Gods, and Cacao herself! The Balinese are truly connected to their spirituality and to sacredness which seemed the perfect alignment of energies for Ceremonial Cacao. From start to finish our Bali Ceremonial Cacao project took 18 months. Everything aligned and fell into place to produce this beautiful medicine. In April 2023 we got to visit the amazing farmers and co-ops that produce Saoro Cacao. It was one of the most uplifting experiences of my life. The energy, enthusiasm and commitment from all involved is incredible. These producers are truly in service to the medicine, the environment and the local community.
Drinking Balinese Cacao in Bali was magical, exhilarating and expansive. Just allowing the awareness that Mama Cacao has brought me on this huge adventure around the globe to meet beautiful people who we can continue to support by supplying this precious medicine here in Ireland for healing, connection and celebration, it's a joyous journey for sure.
I am keenly aware of the transformative potential of Cacao as a sacred medicine and consider myself blessed to have her as my guide.
This medicine has aligned so beautifully with my path and now, inspired by the spirit of cacao, I am ready to share my knowledge and experience with others who wish to hold space and be of service to this transformative medicine. For our Facilitator training program we are bringing the combined expertise and insight of four accomplished Cacao practitioners to share their unique wisdom and connection to cacao, another wonderful milestone on this magical journey.
Cacao & Me is a series where we've asked people to tell us about their relationship with cacao, how they work with it, what impact it's had on their lives & so on.
If you'd like to share your journey with Cacao please get in touch at info@saoro.org or though Instagram @saoroexperience