At Festival Mná we want to create a magical healing experience felt by the holistic practices on the day.
At Festival Mná we want to encourage all women, especially 3 generations of women to gather together for this historical event.
At Festival Mná we want you to experience that deep connection and empowerment that is felt so strongly when women come together to support ,hold and embrace being women in Ireland today.
We are stronger together.
Festival Mná supporting women of all generation, ethnicity and stage of their journey as a woman.
CONNECT
At Festival Mná we aim to reconnect everyone to this sacred land through our hearts , by giving back to the land and nurturing the feminine energy within ourselves and with each other.
At Festival we embrace and honour the Masculine energy within ourselves through exploring being held in a safe space by our team of experienced ,top male facilitators.
Bringing a balance to the yin & yang energy on the day.
CELEBRATE
Celebrating love, respect, and admiration – as we are each others' greatest sources of inspiration.
The unity of Women standing together in the biggest women's circle in the heart of Ireland is going to be a powerful celebration.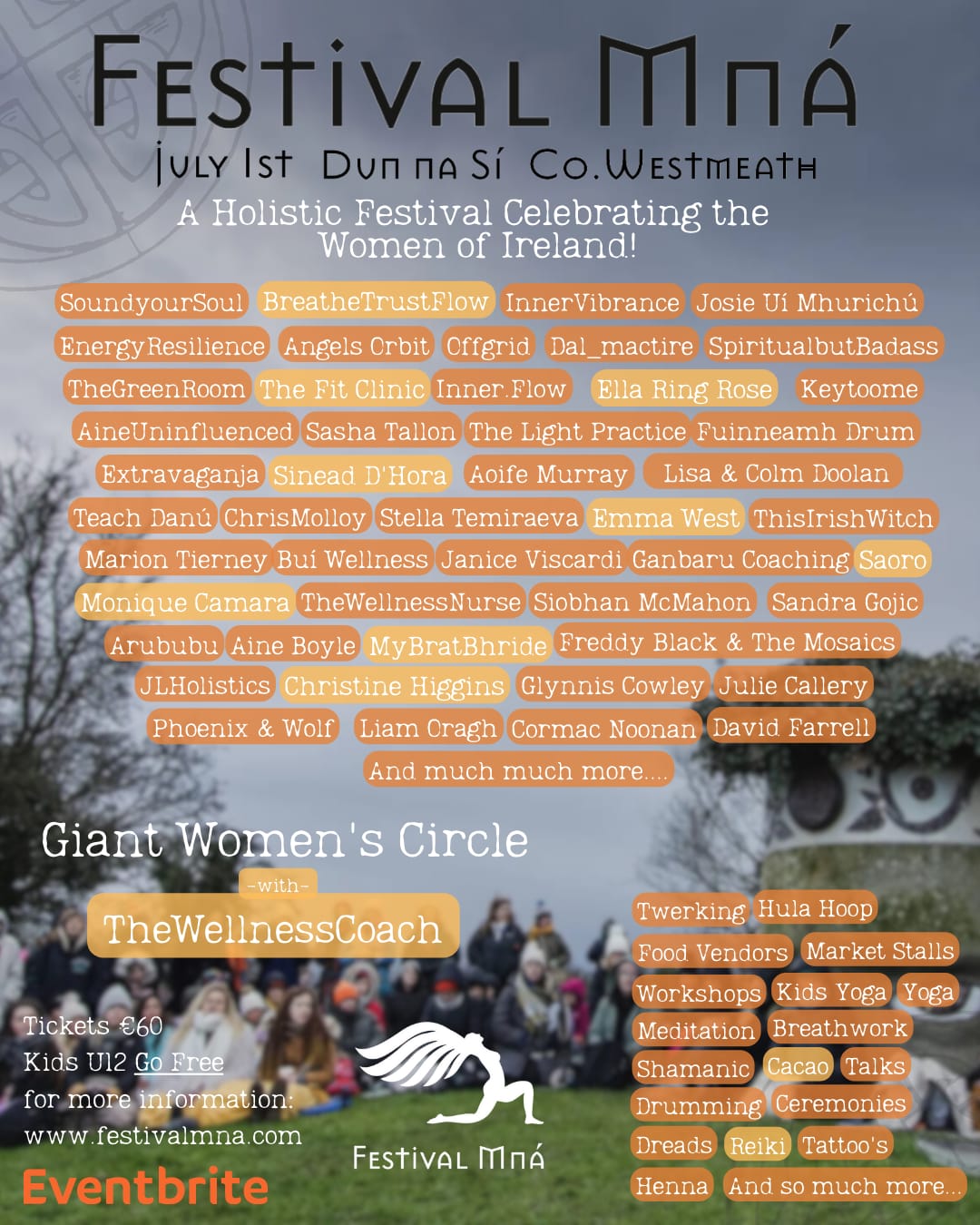 Book Today
The facilitators will hold space for all participants to explore and embrace the beauty of wellness and connection to themselves and each other through: