My Journey to The Misty Hollows 2 / 2
Hi, my name is Nicole Duff and I'm the owner of The Misty Hollows based in Carrickmacross, County Monaghan.
My journey to the Misty Hollows began from the age of four when I had started collecting my first set of crystals. It's very clear to me now looking back that I was destined to work in the world of Spirituality and Holistic Therapy but denied the signs for many years.
Over them years of growing up, my interest grew more and more, from learning how to read Oracle and Tarot cards at the age of eight, to connecting to spirit and then further tapping into my discovery of my past life's, and from that discovering why my draw to witches from a young aged called to me, as I came from a line of them. This opened up my door to healing, as I knew there was much to be done.
I allowed myself to follow a pathway to try and discover myself, as I never felt that I truly fit in and struggled with the acceptance of who I was and how I saw the world around me, which allowed me to find wicca to heal the witch wound that was passed down for many generations.
However from these struggles and other influences of traumatic events in my life I ended up being diagnosed with depression and anxiety and lost my set of purpose which divided me from spirituality for some time.
Ignoring my passions I went on to study in college when my time came to leave school, from being a qualified Makeup Artist/beautician to later receiving my degree in TV & Film Production, I set out to make a change in the film industry for women.
I took the plunge and got the opportunity to actively work on film sets but realised the journey ahead wasn't for me and still felt as tough something was missing from my life.
During the middle of my studies I was diagnosed with Endometriosis & PCOS and instantly wanted to find a natural cure to help manage my day to day life, which brought spirituality back into my life when I knew I needed it most.
My Journey to The Misty Hollows 2 / 2
While working on myself and focusing on my healing journey, I was reminded of a little girls dream which was to own a Spiritual, Crystal & Holistic shop and create a safe space for people to connect and talk. I desired nothing more, but had lost my vision for it until my parents reminded me of what I had dreamed to do and that was to help people and work in this world of energy.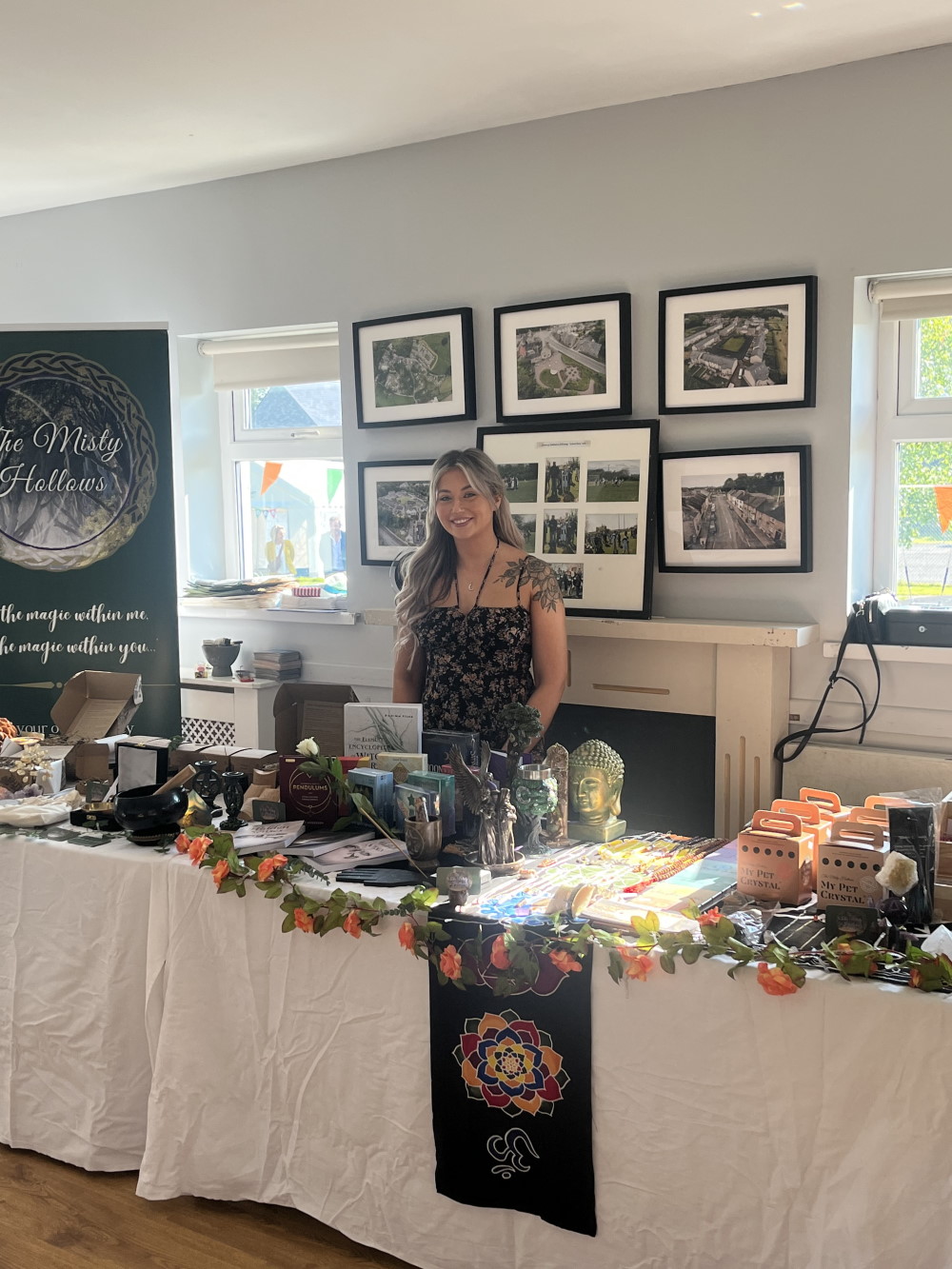 I began my journey to creating this Aladdin's cave and officially opened The Misty Hollows doors on May 21st 2022 and as I write this I set out to expand The Misty Hollows next year, allowing it to be more than what I set it out to be and pursue my love for teaching all I know to all who would be interested, as well as creating a community for other Spiritualists of all backgrounds to come forward and work with me to help others on their own journey.  
I have not forgotten my journey to getting here and now know looking back at the age of 24 years old that everything I chose to do and had to battle was to bring me closer than ever to my guides and my healing journey.  
I am now a Card Reader, Crystal Healer, Reiki Master, Shamanic Practitioner, Cacao Practitioner, Spiritual Life Coach, Psychic, EFT & TFT Practitioner & Meditation Coach and I can now finally say I know I'm living my life's purpose and I am truly grateful for what it has allowed me to create.
'May the magic within me, discover the magic within you'
– Nicole Duff
Instagram – @themistyhollows
Facebook – @themistyhollows
Tik Tok – @themistyhollows
The Misty Hollows Website – https://www.themistyhollows.online/
Podcast on Spotify, Google Play, Amazon Music & YouTube – The Misty Rambles
—