Piloga & Pilates with Malvina
Piloga: Wednesday 8.15pm & Friday 9.45am
Piloga is a combination of Pilates & Yoga.
This class offers strength building, breathing techniques, stretching, balance building, meditation & closes with relaxation. Choose this class to focus on a mind-body practice.
Pilates: Thursday 8.15pm 
Pilates is a body conditioning system, it offers core focused, strength building to support the spine & posture together with increasing bone density in a safe manner. Pilates is often recommended for its rehab benefits. Choose this class if injury prevention, injury rehab or general physical conditioning is your focus.
Classes:
Classes require a moderate level of fitness & strength. Bring an exercise mat & water
Class Rates:
Drop in €15
6 weeks €70
(If you do not use the classes, you cannot transfer it onto the next set of classes. Membership is non-transferable & non-refundable.)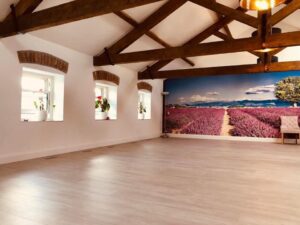 Contact: Malvina 083-4040137
Malvina Barrett
Pilates Instructor & Trauma-Informed Yoga Therapist
The Health Hub, Loughrea, Co. Galway 
H62 N206