Lyndsay from the wonderful @medicinemusic.ie caught up with Fia in advance of her upcoming concert in Ireland to talk about her music & her creative process…
When & how did you get started creating this kind of work?
I began writing songs at the age of 10, and that same year I also enrolled in oboe lessons. Being encouraged by my parents to pursue music contributed to good self esteem and a belief that I could create art myself. I was especially inspired by Swedish singer-songwriters like Cornelis Vreeswijk, Melissa Horn and Lars Winnerbäck. Their way of putting lyrics at the centre inspired me.
Early on songwriting became an emotional outlet, a way of processing the world around me that provided ease, joy and it was also FUN doing it, which it continues to be to this day.
What is your creative process – getting ideas, when do you work, tell us about your medium & process?
I work in solitude from my home in the Swedish countryside. It goes in cycles, beginning with a phase of "foraging", where I'm absorbing inspiration from the world within and without for a couple months. Lots of travels, meeting people, reading books, personal growth.
Moving on to the next stage which is focused writing, I dedicate every morning to sitting down with my acoustic guitar. Some days it's slow, others it pours from the pen, but the important thing is to show up and be ready for the songs to come through.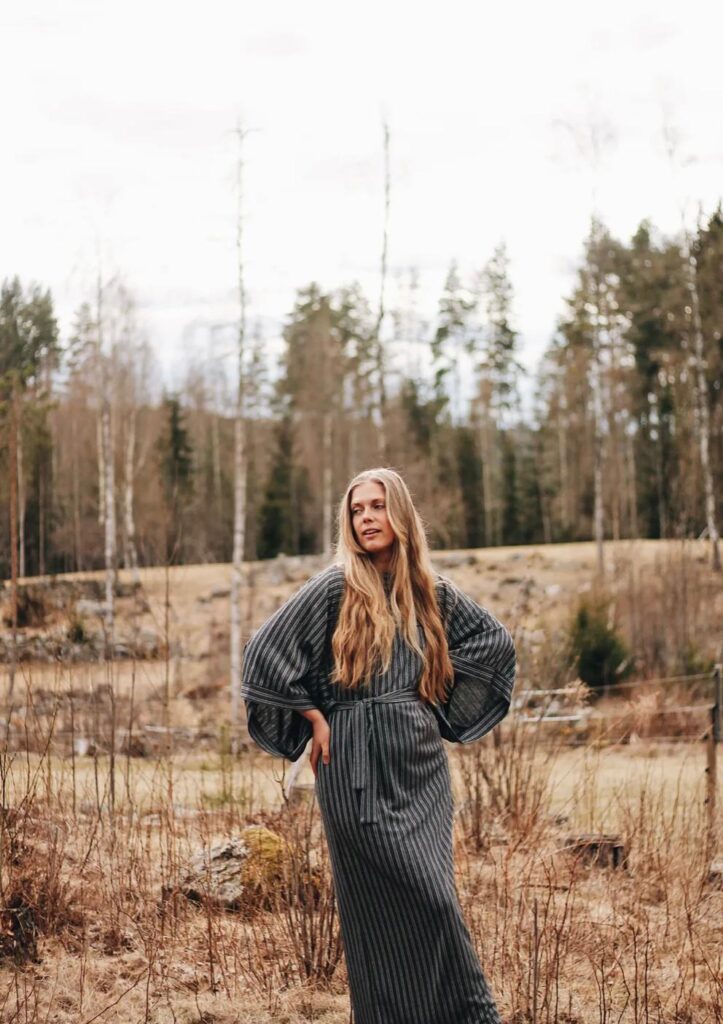 After a couple of weeks I usually have a good chunk of songs which I then pick out the best from and introduce to my producer. They get time to feel them and share ideas on how they could be developed. They then begin weaving soundscapes, ping ponging back and forth with me. This usually takes a couple months and then it's time to move into the promotional & release cycle.
When the music is out there, it's a time of harvest and enjoying the fruits of my work before it's time to sink back into the void. Embracing the death and emptiness. Resting in the sweet nothingness before the next cycle begins.
Do or how do your spiritual beliefs inform your work?
My songs reflect my own spiritual journey and the lives of people I meet. I work with divine inspiration and it's a never-ending journey into the mystery. This way of relating to the world brings me a deep sense of purpose and pleasure.
Any other observations on living a creative life?
I believe creative energy is healing, and it doesn't matter how we express it, the important thing is that we do. It's available to anyone and it has nothing to do with talent. We are innately creative as human beings and I feel many people would feel more at home in themselves and life if they made creative expression a priority.
How can people connect with you & see or buy your work?
You can find me on all streaming platforms under "Fia", on socials my handle is @thisisfiamusic and www.fiasmusicofficial.com is my website.
—-
Fia is playing in Dublin on the 18th of October 2023! You can get more details here Fia Concert Dublin October 2023
—-
Medicine Music raises Planetary Vibration By Bringing Conscious Music To The Land Of Èiru! To find out more about upcoming events check out their website & sign up for their newsletter: https://www.medicinemusic.ie/