Oksana Utkina is a maker of beautifully unique vibrational jewelry.
Originally from Ukraine and after 17 years in Argentina she found her home in Co. Cork where she shares her skill with the world.
With a background in pottery, she creates intricate and one of a kind talismans, shamanic rattles and other magical items.
Oksana's creative process is highly intuitive and spontaneous, led by the subtle strings of her spirit.
Her finished pieces carry a strong sense of craft, intention and wonder and are immediately recognizable due to their bespoke style and feel.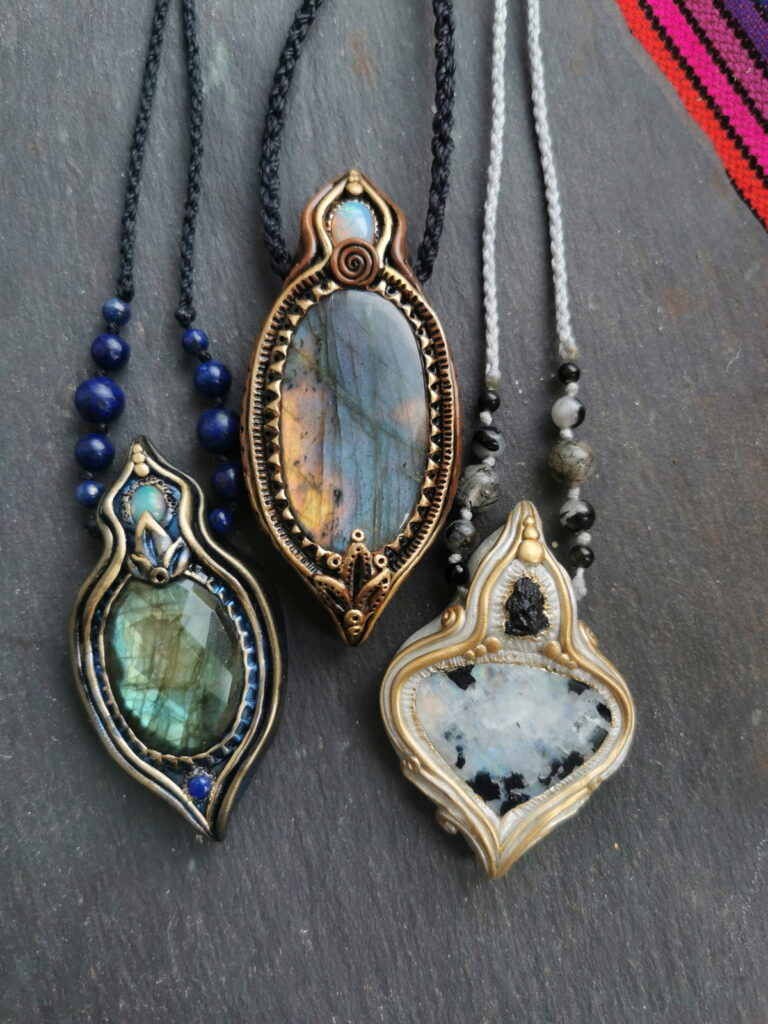 For Oksana her work is a reminder of our inherent magic –
"We are multidimensional beings. This is what I want to express with my work, and I hope that those who wear the finished pieces will be reminded of that everyday."
~My creative journey started when I was a child. I always loved painting, drawing and playing with natural materials around me, like stones, leaves and feathers. Later on in life I went to an art school in Ukraine and studied different ceramic techniques in Argentina.
In the summer of 2018 I started having repetitive dreams with crystals and stones. In my dreams I was gifted crystals on numerous occasions and would also find them growing like mushrooms under the trees.
That's when I decided to buy a few and from there I went on an amazing journey of exploring, learning and creating with crystals and stones 🌹❤️
I'm constantly inspired by nature, its beauty, simplicity and complexity at the same time.
Every time I choose a new stone or crystal to work with I get blown away by the uniqueness and the vibration of each one of them. I can hear them talk to me and I let myself be guided by the stone, fully trusting the process and my own creative flow.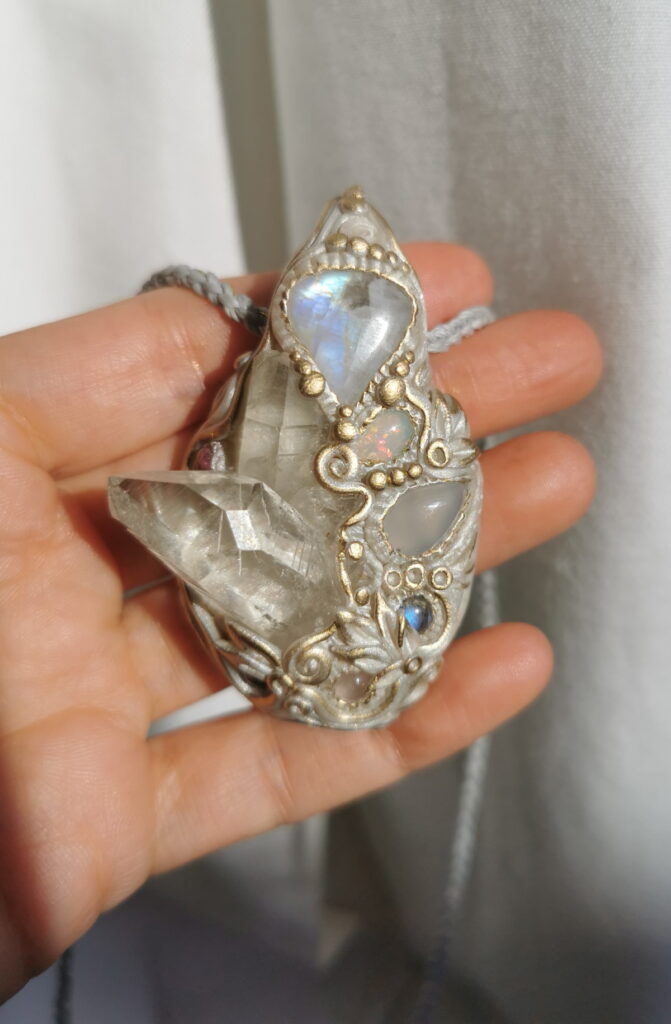 I believe in the power of vibration and intention. Each piece I create has its own unique energy, each stone has specific properties to it but I will also infuse every object I create with positive intentions of power and protection.
Over time I became more confident and clear in what I do, I also developed my own unique style and technique.
The biggest reward of this work is the beautiful feedback I receive from the people that choose my creations. Every time I receive one I get a big smile on my face and huge gratitude in my heart 🙏❤️
The biggest challenge for me is finding balance between the sedentary creative process and physical activity and movement to keep my body healthy and happy. My creative process requires hours of work often in the same position which results in physical pains and stiffness. So dancing and moving is another passion of mine which I've been exploring more and more recently.
Instagram: oksana.creations
Shop: OksanaUtkinaCeramics