At Epona Retreat Centre, we have created a serene, expansive and loving space for clients facilitated by our three therapy horses, Ruby, Lizzie and Isabel. Epona, the Celtic goddess of horses was the inspiration for the name of our centre of healing. The patron goddess of mares and foals, Epona had a gift to heal horses and heal with horses.

It was in 2009 that I discovered the exciting world of energy healing through horsemanship. I clearly recall a neighbour's request for my assistance with a thoroughbred foal, which his vet had diagnosed as "dying".  Over four days I worked with the mare and the dying foal, the results were incredible as not only the foal but also the mare and the owner we healed through the process. This was a powerful experience as the horses recognised and responded to the true feeling behind the facade, which is why it is difficult to hide fear, anger or sadness in their presence. This experience heightened the awareness of how our thoughts and emotions influence the emotional level of the horses.  The outcome of this work didn't result in what I expected.  Horses were my biggest fear but I trusted and learnt the lessons life had in store for me.  Over the years, I have had the privilege to help many people connect and heal their own foals, mares and themselves through the Horse Therapy Reiki Energy Healing.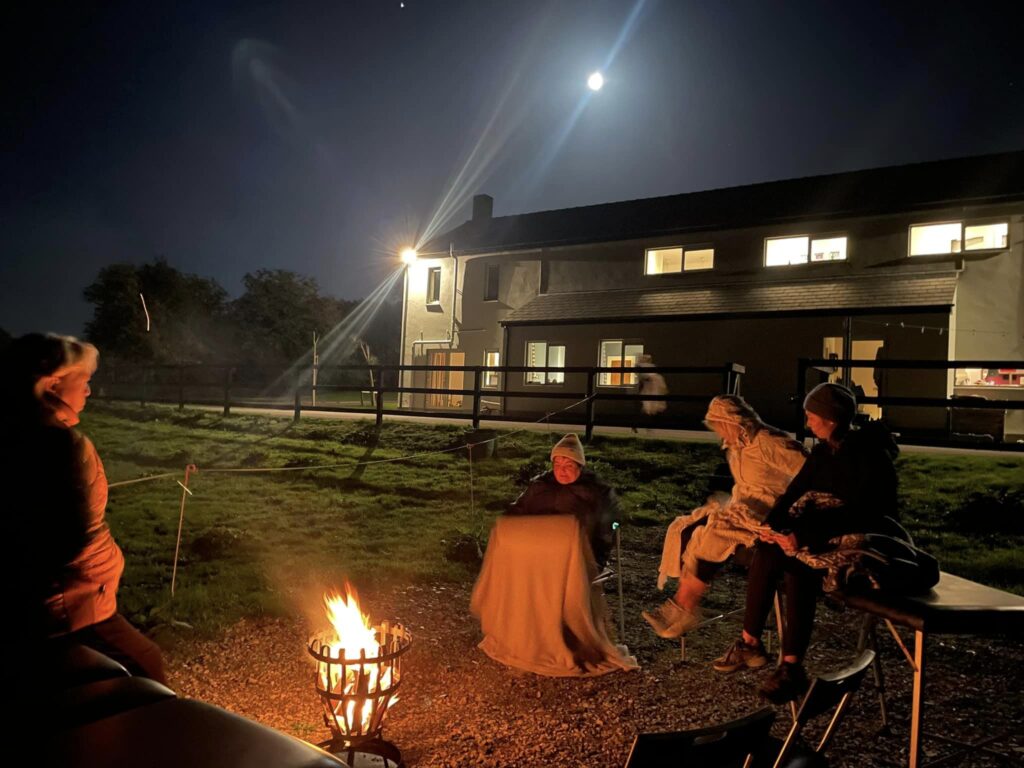 I have received my most valuable gifts from the listening skills of the horses. In my experience, horses have helped me clear the unconscious resistance that prevented me from listening and receiving intuitive insights to take actions to clear and release blocks that inhibit me in trusting myself. After three years working on spirited thoroughbred horses, I realised I needed to get my own horses in order to expand my work. Being still out in the field and in nature with my three horses and listening to my own energy has led me to my soul purpose. As soon as I started to become aware of my trapped energies, I immediately began to notice profound changes in my life. When we listen to the horses, we understand they're responding to something in us and then we can understand what it is in us, we can shift it. The amazing thing is we have the ability to understand the world the way horses do but we have to learn, back away from our thinking and our thoughts and a great was to do that is spend time with horses and let them teach us how.

When you get to know me, you will see how passionate I am about my 3 therapy horses and their magical intersection between humans and the transformation that occurs for people when they learn to listen to horses and they release & shift. I use Energy of Connection in my work to demonstrate to my clients how we show up energetically, we gain an understanding of energy as communication. Through this channel, we receive energy attunement and harmony from the herd and deepen our connection to our soul's path, intuition and our body's innate ability for self-healing.  Amazingly, the fastest way to discover who you are and what you are presenting to the world is revealed by interacting with a horse.   
My horses and I work hard all year-round to make sure our retreats/ workshops are truly life-changing for you. We are not interested in hosting events that leave you feeling pumped up for a little while, but then your motivation fades.

We are in the business of transformation. At Epona Retreat Centre we design bespoke 1 day retreats/ 2 days retreats /Animal Reiki Workshops to share sacred space with my 3 therapy horses, Mother Earth & for anyone who is feeling called to explore their path and the clarity of their purpose more deeply.

What unfolds here is lasting, it incorporates into the day to day world, your relationships, your purpose, your leadership, so you do something with your experience not leave it here behind you.

At Epona Retreat Centre we are costumed to what you are needing and looking for in an experience.
 Connect with me if you would like to experience the change you have been craving.  My upcoming retreat dates: 14-16th April; 9th-10th June ; 11th–13th August; 13th–15th October.  Email: noreen@eponaretreats.com www.eponaretreats.com