Ciara O Donnell is a Creative Artist, channelling music and song inspired from the Earth and the Divine. She is a certified Shamanic Practitioner and Energy Healer. She is also a member of Irish transcendental band "Bog Bodies".
Ciara started her musical and singing path from a young age, though she was crippled with doubt and fear of expression.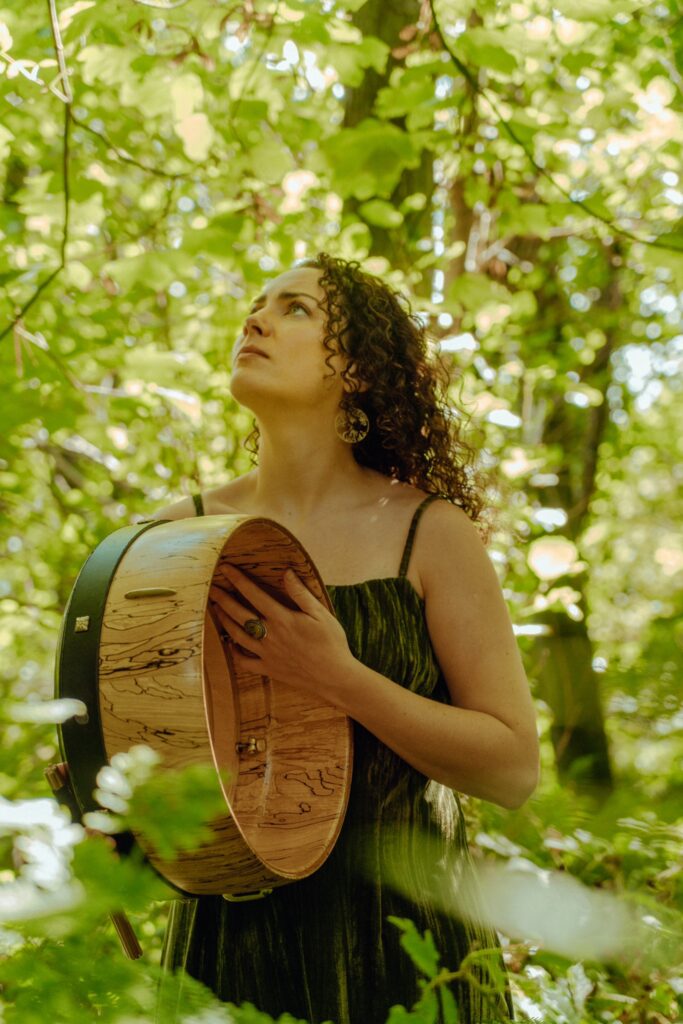 After her first ever experience with Reiki she was able to meet the grief that blocked her from her alignment and thus her healing journey began.
Having a close affinity to nature and the elements, she knew she wanted to make music that would help heal those whom it touched, whether people or the land. 
It wasn't until she stepped into the Shamanic path that she realised she was skilled in the instrument of the sídhe, (the fae/good folk/fairies/shining ones) i.e the tinwhistle and flute. She also had practiced the Irish indigenous drum or bodhran for many years- "the heart beat of Mother Earth". She had the balance of the feminine and masculine entwined in her talents as the Sanskrit proverb goes "Melody is mother. Rythym is father".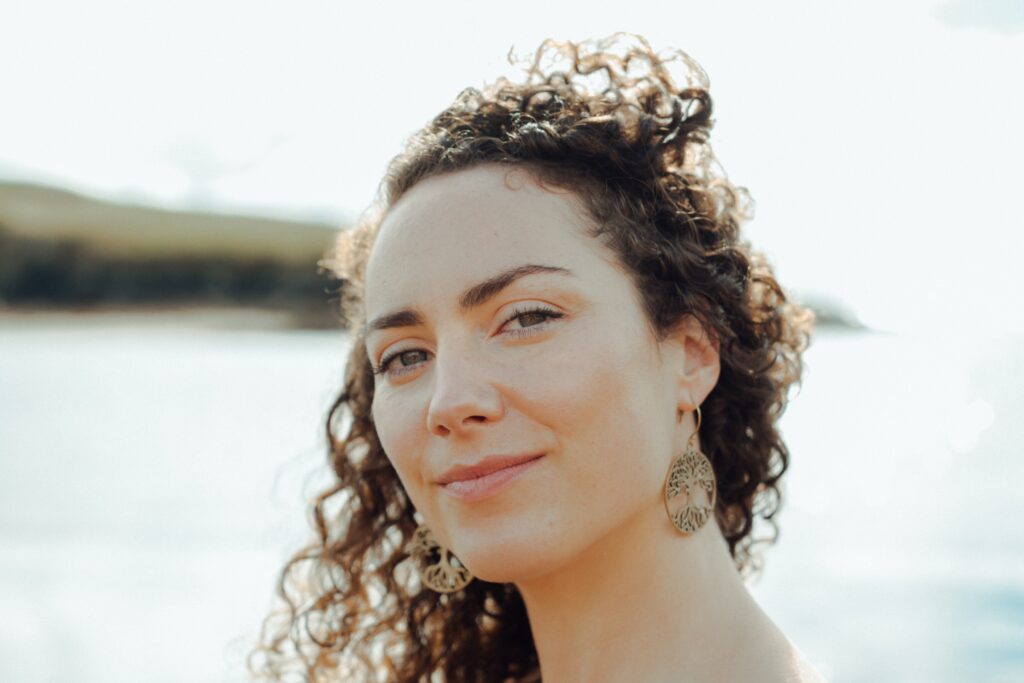 Once she learned to connect to the energies of  the land, elements, spirit and ether; songs like messages from spirit came to her one after the other. 
In this way she calls herself a channel, not taking ownership of the songs she's been granted -as the melodies, the sound and lyrics are divinely inspired.
A part of her purpose is to help give permission to those who wish to express themselves creatively, to heal through energy and help beings return to their purest state of their true nature.
To find out more on social media- find her on Instagram @domhan_well.