Hi my name is Stacey and I've joined the Saoro team as a Cacoa facilitator trainer and mentor.
I'd like to welcome you to my page and take this opportunity to tell you a little about myself and my background. I work as an addiction practitioner in the community sector with men and women who are amongst the most vulnerable in society. My clients have varied and complex needs and require a high level of engagement, understanding and support. I am incredibly passionate and dedicated to my work and feel the most rewarding part of my job is building relationships in a trauma informed way. Through gently guiding and supporting people in looking at their trauma and its effect on their daily lives, while also providing them with the tools to heal and empower themselves, I've learned we can effect real social change and make a powerfully positive impact in our communities. I'm privileged to be part of this life changing process for the people I work with.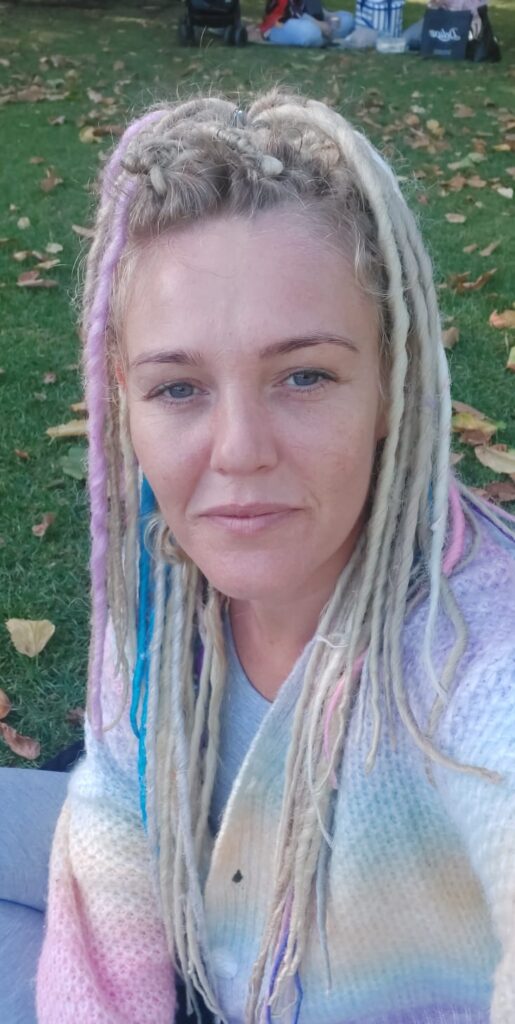 My own journey had many challenges and outright difficulties which helped give me a better understanding of the needs of others whilst also helping me build empathy and resilience. As a young child I lived with addiction in my family, this led to complex needs in my family environment and to my experiencing trauma from a very young age continuing into adulthood. As an only child I carried a lot of family responsibility, and this led to me becoming detached from my own emotional needs. The low self-esteem I suffered brought about a trauma response of 'People Pleasing'.
Early on in my teenage years I began to suppress my emotions with substance abuse and later with volatile relationships. It was during this time as a young teenager I became pregnant. I felt the sting of shame and stigma for many years after the birth of my daughter, but it was also the catalyst for me to take a good look at myself and how I could build a better life for both of us. This was the start of my journey through the many layers of my conditioning to discover who I really am.
Forward on to 10 years ago when my father fell very sick from complications due to his addiction, I nursed him till his death. Since his passing I've really focused on my own healing, I reached out for supports and started to educate myself, this has really empowered me. It's shown me that the darkness & what I have fought through in life were all lessons I needed to learn to evolve and understand how to help others. Now I get to empower men & women and share my gifts with others to help them find their true selves.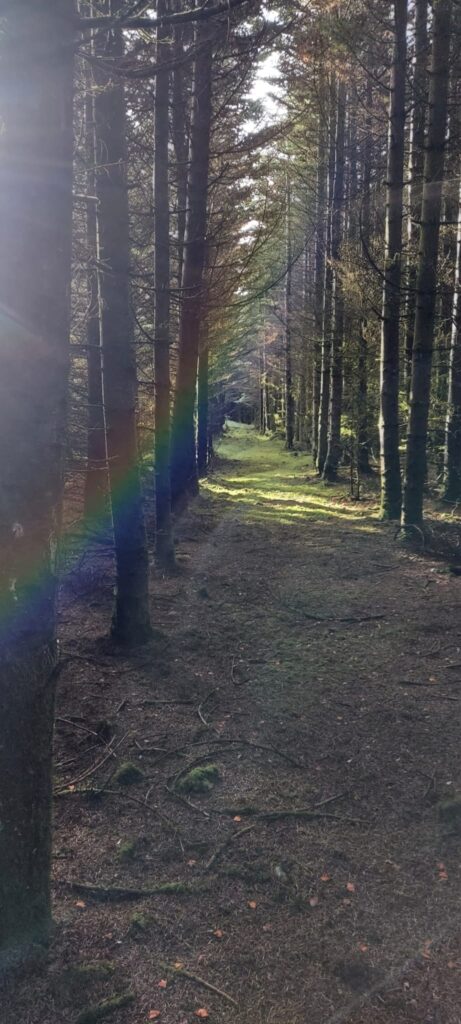 I started my journey with Shamanism and the Sacred plants 3 years ago. This amazing life changing journey started with beautiful Cacao, medicine of the heart. Cacao opened a new portal in my life and coinciding with my Shamanic Practitioner training I've had three incredible years of accelerated growth, healing and expansion. I have had the privilege in these years to sit with other Sacred healing plants and listen to their wisdom and all these powerful medicines have facilitated deep inner work and understanding. Cacao has guided me to look at my shadow self in my darkest days. She has supported me, showing me that my darkness turns into light when I show up for myself. Cacao has helped me open my heart to myself and to others. I no longer fear old patterns of sabotage or negative thought patterns involving shame…resentment…guilt….fear etc.
My monthly classes and group work in core shamanic practices has helped me connect with my spirit guides, ancestors and the medicine of the Drum. The Shamanic path has connected me to a spirit team and many beautiful tools for healing myself and others and has deepened my understanding of Soul Loss and Transgenerational and Collective trauma. It also gave me a greater connection to this sacred land and its guardians.
Now that I've learned how to heal and let go of the past I'm experiencing more of the joy, magic and kindness that life has for me. I treat myself with love and compassion and wake up looking forward to the great unknown on this beautiful life adventure. I feel so grateful for where I am now and the amazing teachers and friends I've made on this path.
I feel blessed to share my knowledge and experience to help others on this Sacred Journey, I can now show up with these Healing plants for other beautiful humans. To hold space letting Mama Cacao flow through me with all her knowledge & wisdom to guide them on their life Path .
This is a gift that has being given to me for me to share.
Cacao Facilitator training dates coming in 2023, stay tuned!!!
My 1.1s consist of a guided soul journey.
This is a trauma informed holistic approach.
You will be held in a scared space
Filled with love & support on your journey.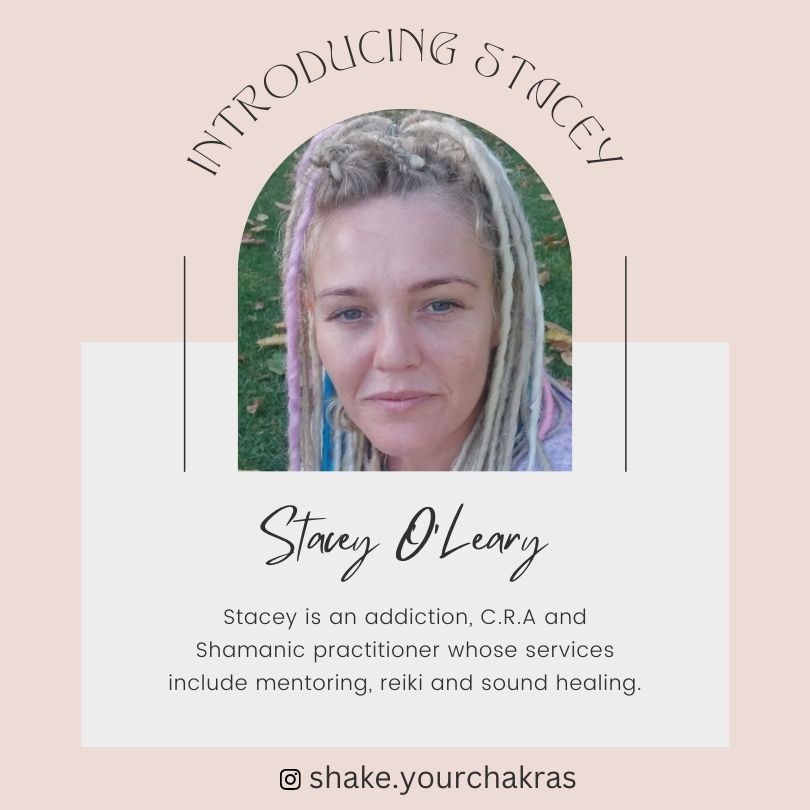 Stacey's services include:
Shamanic practices
Heart to heart cacao ceremonies
Energy healing
Intention setting
Sound healing
Daily rituals
Exploring your own love language
Exploring your own masculine & feminine energy
Exploring your emotional body
Exploring health & unhealthy boundaries
1-1 mentoring
Personal development
Goal setting
Breath-work
Self-reflection
And much more!!