Hi there,
My name is David, at this moment in time I am 43 years of age. I'm a qualified ceremonial cacao facilitator, practitioner and custodian. In a 3D world qualifications really don't matter, but in a 2D world of words on paper and/or screens they do especially if you've worked hard for the letters on a piece of paper.
So having said and that before I start,
I hold an honours degree in industrial design from the Nation College of Art and Design (NCAD). I also hold a post graduate degree in entrepreneurship, creativity and enterprise from the School of Innovation in the University College Dublin (UCD). I also have a certificate in being a ceremonial cacao facilitator, practitioner and custodian.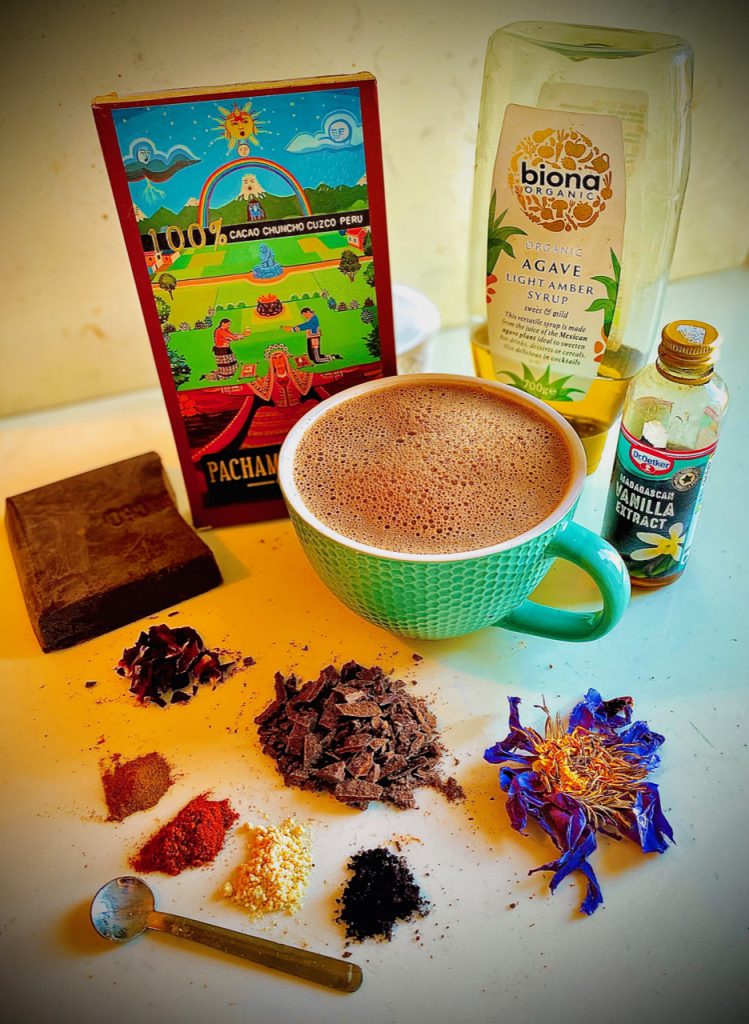 I hold no qualifications in cooking but have been very passionate about cooking since I was a teenager. I also hold no qualifications in being a chocolatier even though I have been a passionate chocolatier since August 2021. While qualifications mean something, PASSION IS EVERYTHING!
During lockdown when I was not working at my usual trade as an Interior designer/architect I took up the hobby of making my own chocolate bars for family and friends. I felt I could really put my creativity into what I was making. It was a creativity I felt was stunted by the series of world events that was occurring around me at the time. It was during this time also, that I took up hiking, yoga, and a whole host of other good things to keep my mind and body busy. Enter Ceremonial Cacao!
I started fusing ceremonial cacao into the chocolate bars I was making when I realised the huge health benefits contained within it. When I began working with ceremonial cacao something changed. Looking back I feel it was definitely a calling. I started drinking ceremonial cacao every day and replacing my morning coffee with a cup of cacao. I soon started attending cacao ceremonies. These ceremonies which where often mixed with Yoga, Reiki and dance. It was during a ceremony that I felt the call to become a ceremonial cacao practitioner and facilitator.
Between now and then everything has changed. I've started working with many other heart opening sacred medicines like rose and hawthorn and blue lotus. I've also started working with other beneficial and sacred plants like reishi, lions-mane, cordyceps mushrooms, ashwagandha, acai berry and a whole host of others. I not only started fusing these elements into my chocolate bars but also into my daily cacao.
Since then I have come up with countless recipes for chocolate bars and also drinks using ceremonial cacao. I have my own range of chocolate bars made with ceremonial cacao, medicinal mushrooms and a range of other plant derived ingredients coming onto the market in 2023. I will also be putting together a cacao based recipe book all of which I will be sharing with you in due course……..Watch this space!!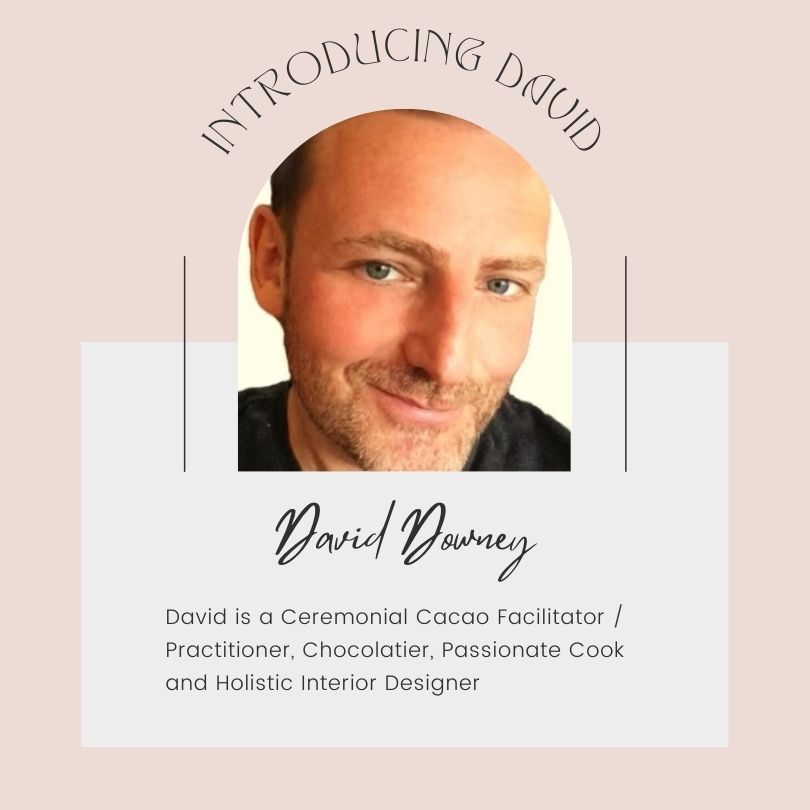 David Downey
Ceremonial Cacao Facilitator / Practitioner
Chocolatier
Passionate Cook
Holistic Interior Designer
David's services include:
One on one cacao ceremonies
Group cacao ceremonies (listed on the events page)
Bespoke artisan chocolates
Holistic interior design advise and practice