Sometimes it seems easier not to have hope.
Hope after all needs a degree of vulnerability to germinate & take root. Allowing a dream. Acknowledging that this dream is not yet capable of life. The self is exposed to itself in it's non-form — it's an unveiling of something so fragile & tender, it can hurt to look.
To hope is to admit that everything is not exactly as you'd like it to be. Something needs to change. And the force for this change lies outside you. There's an honesty & a surrender required in that moment before hope can stir.
Hope appears like grace does. Somehow outside, somehow descending or ascending from places unknown & often very far away.
Hope is not about planning. Or effort, or execution or about power. Hope is not earned. Just like any of the things that are truly worth having.
Hope does not live with wealth, or glamour, or age, or talent. Instead hope breathes in honesty, in surrender & in courage.
Hope nestles in beside faith & prayer. There's a wonder there. A mysteriousness.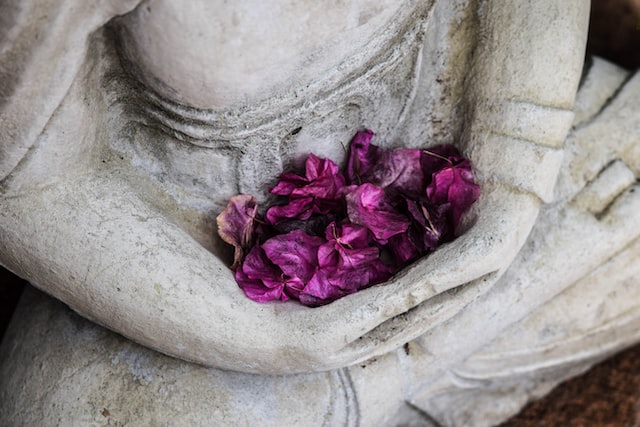 When I was younger I squashed my hope, made it small, hid it away until I forgot where I had left it. If I had no hope, I could never be disappointed. Not having hope made me feel stronger & safer.
Now that lack of hope makes me feel sad. If it's not possible to hope & if it's not possible to dream, then what is left? Without hope, the only direction is tunneling inwards — eating dirt, & going nowhere near the light.
So now I'm in the business of reacquaintance. Of patient invitation. I'm learning again about that certain delicacy that hope holds. Feeling into it's airiness & lightness. Hope is luminous & buoyant. It floats. It sidles. It is the opposite of brutalist. Feathery.
Preparing the ground for hope is subtle & scary. It means acknowledging where I am, what I need.
So far it's worth the trip.
Words: Deirdre Gleeson
Images: Chris Ensey – from unplash.com