Mandy is an Intuitive Sound and Energy Healer, Shamanic Practitioner,Reiki Master and Creative Mindfulness Practitioner.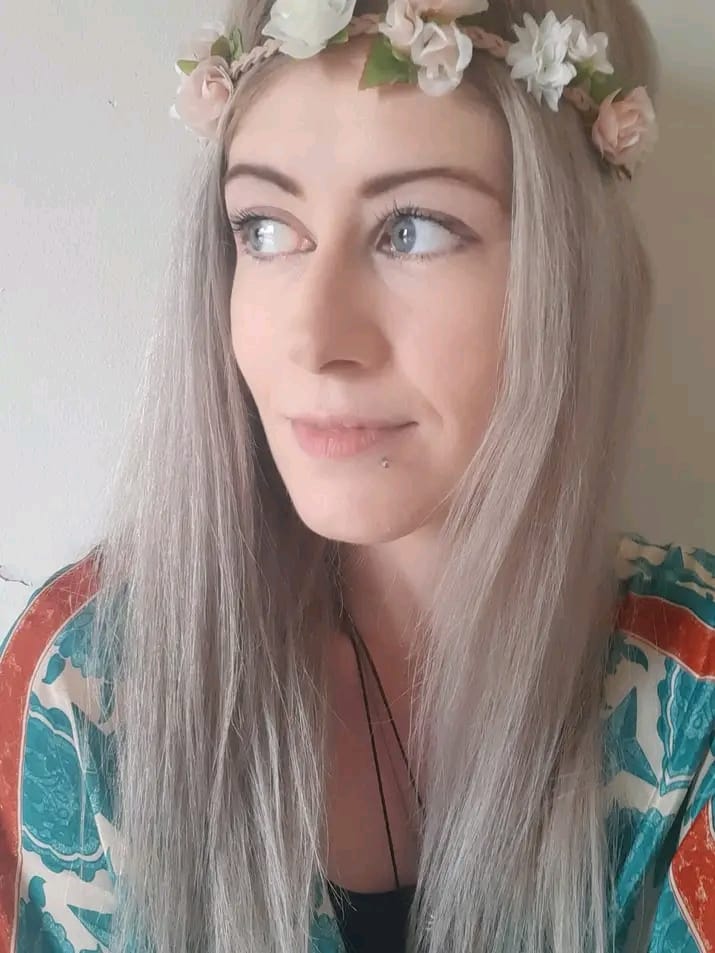 From a young age I developed an attuned hyper vigilance to the energy of others with the gift of Clairsentience and Claircognizance. Having being adopted at the age of 4 and being hand picked to be part of a family of 5 brothers and 2 sisters I knew I had a deep emotional body holding space for others as the family i was adopted into also fostered many children throughout my childhood. Over the years I developed a keen sense of my own intuition and started to feel drawn to the old ways of ritual and our inate knowing of pure divine consciousness and connection. The journey inward lead me on a path of transformation and I trained in many practices such as Complex needs and behaviour intervention and trauma informed care. This along side studying shamanism and energy healing was a profound aspect to the direction I was to embark on.
From Foster care to hosting my own Wellness retreats I look forward to sharing with you the eb and flow of the source stream from which I come from.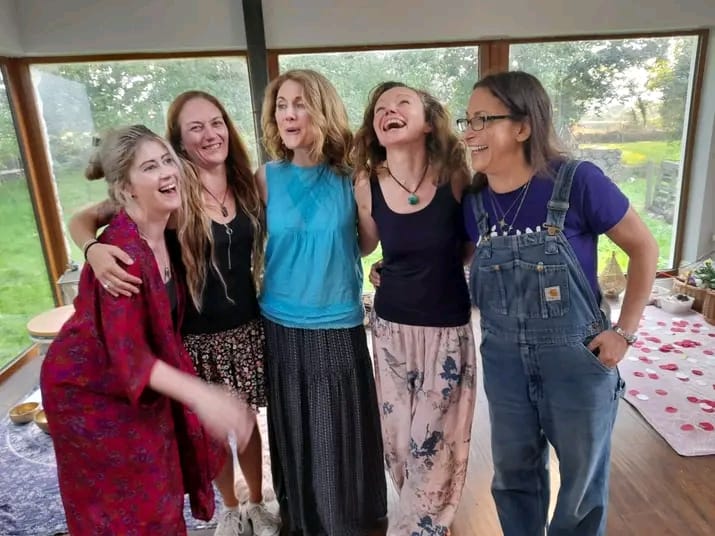 My passion in life is to help others meet themselves whole heartedly with self compassion and non judgment so they can live a more harmonious life with themselves and the spirit world.
I am very passionate about our sacred sites here in Ireland and have taken part in two excavations on the Sacred Hill of Knocknashee Sligo with Queens University. I am humbled to be able to share knowledge of my home town Sligo at the events I run and to share the land with others. Having grown up in the rural village of Coolaney nestled in the rich and rugged Ox Mountains I was immersed in the energies of Carrowmore Megalithic Complex, Knocknarea, knocknashee and Carrowkeel to name a few. Being so close to these sites I felt a deep connection to the earth and cosmic energies.
For the past few years I have been working with Ceremonial Cacao as a plant medicine allowing her spirit to guide me deep into the heart space. With her wisdom and womb cleansing properties she helped me heal deep rooted trauma within my nervous system. Her medicine opened a portal of transformation and led me to creating Mandalas as a way of releasing trapped emotions from the body while tapping into creativity and cultivating a more Mindful life. I offer a range of workshops with Mandalas being a focus point for people to express themselves authenticity and fluidity.
As a young child struggling to find there place in the world I started to rescue animals and joined the SSPCA volunteering and raising animal awareness for over 20 years and now offer energy healing as a complimentary treatment for pets.
Having being adopted I was very drawn to helping others integrate there story and attended workshops in Mental Health first aid for adults and adolescents with Mental Health Ireland. I now help others balance the mind body and spirit by offering Sacred Swims, Cacao Ceremonies and Holistic Wellness Retreats along with one to one Soul Retrievals and Sound Baths.
To cultivate the Compassionate Enquiry approach a one to one energy healing with me will consist of a questionnaire an in person holistic therapy, Sound healing and integration work.
In my blog 'The Spiritual Archaeologist' I hope to empower you by sharing the depths of vulnerability, the resilience of spirit, and the courage of conscious connection.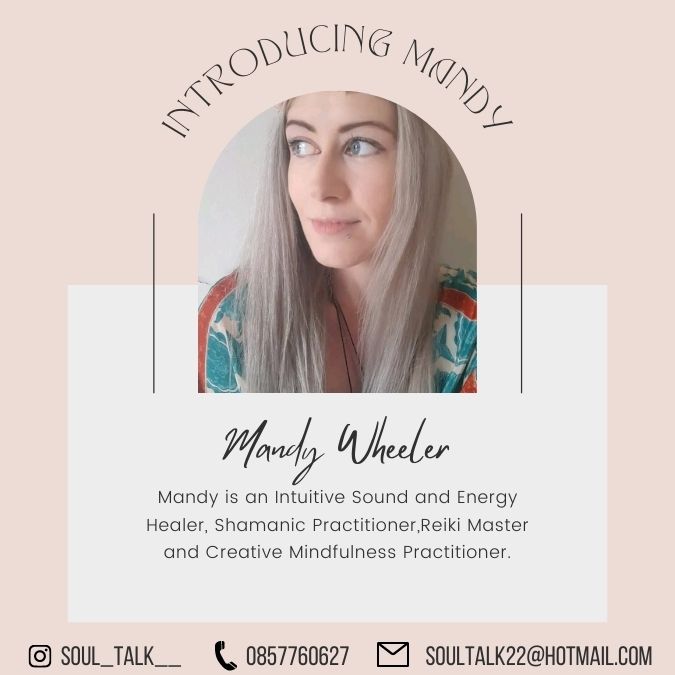 Services I offer include –
Reiki Healing 1-1
Group Reiki
Sound Healing 1-1
Sound Baths
Soul Retrievals
Ancestral Healing
Land Clearing
Ceremonial Cacao Circles
Mandala workshops
Creative Mindfulness classes
Wellness Retreats
Sacred swims